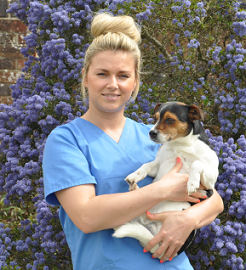 The Wedge Residential Care Home is situated in a quiet peaceful part of Hayling Island, just one mile from the beach and the Solent.
The home has 21 single bedrooms, all of which have en-suite facilities.
We encourage our residents to make their room as personal as possible and we are happy for them to bring their own furniture, put pictures on the walls and make themselves truly comfortable. It is after all their home.
Our spacious accommodation includes lounge, conservatory, quiet lounge, dining room, three main bathrooms, residents lift and a separate stair lift.
The Wedge is a pet friendly home and and for a long time our deputy manager's dog Buddy had the run of the house and became a much loved friend to all our residents.
Our attractive gardens provide a wonderful place to while away some peaceful hours and enjoy the sunshine. Residents are welcome to get involved in the garden if they want to or just enjoy the peace and tranquility they provide.